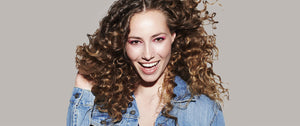 48% more healing power than argan oil
What is Sasha Inchi
Our Ancient Peruvian Beauty Secret
Read more
The first haircare brand with infused USDA-certified organic and sustainably harvested Sacha Inchi oil!

To create the healthiest most effective hair care products possible, we knew we had to use the healthiest, most effective ingredients, which is why Sacha Inchi oil is the foundation of all our formulas.

SASHAPURE is for everyone!
The natural ingredients in SASHAPURE will enhance the beauty as well as protect the overall health of your hair regardless of the texture. Your hair will look, feel, and smell amazing along with hassle-free styling. Our products are proven to detangle, heal, and nourish, while offering anti-aging properties, anti-breakage ability and locking in moisture.
We're cruelty free and never test on animals!
---
6 products